Monthly Archives: June 2011
Gloria and Leon were great. Plus a lot of family members, friends, amazing children, dancing, toasting… I was really busy!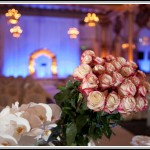 I was not commissioned as a wedding photographer for this beautiful wedding in San Francisco Fairmont hotel. I'm sure there will be a lot more great pictures done by another photographer. In this gallery I just wanted to capture an impressive work of my friends from Jane's Roses. Jane's Roses web site: www.janesroses.com Jane's Roses...